Playcent Games continues to dive into CTV gaming with Solitaire release and a big Crazino update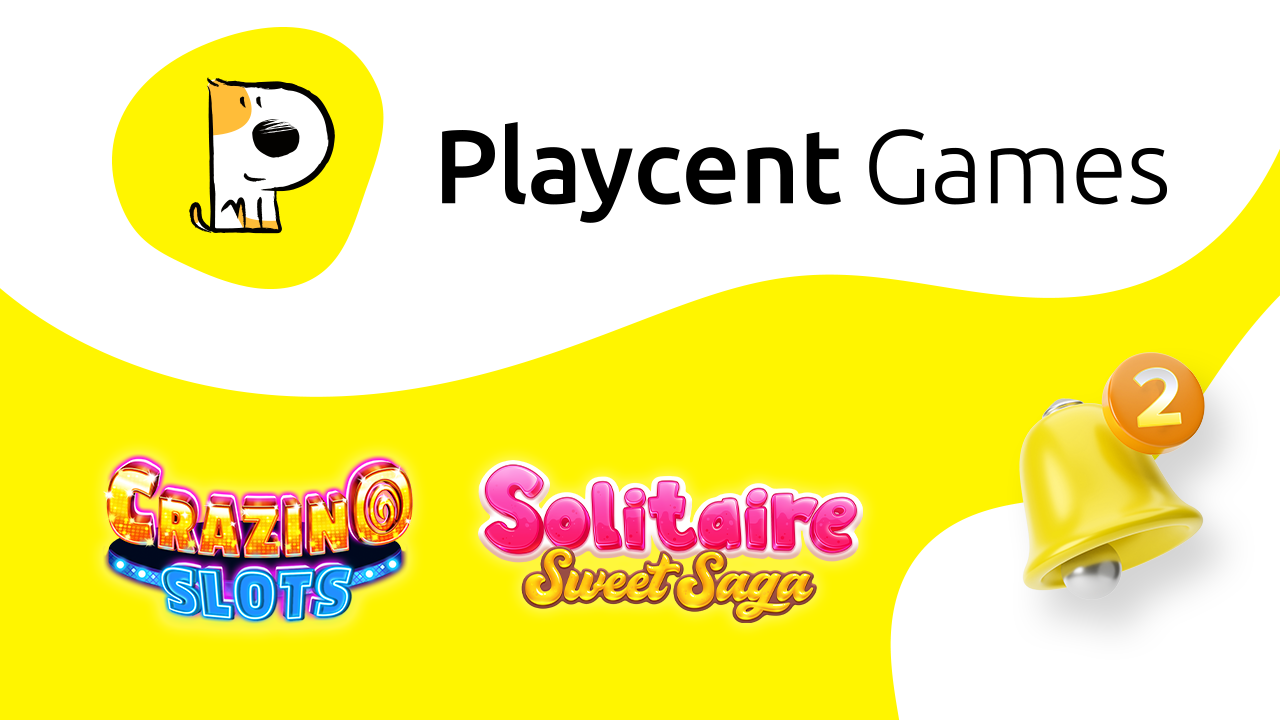 Playcent Games, a top-notch developer in the CTV gaming industry, dives deeper into the industry with the release of Solitaire and a big update on Crazino. Both titles are already available for playing on Amazon Fire TV.
Crazino, a social casino game with dozens of slots to try out, has just received a big upgrade on Amazon Fire TV, making the game more dynamic and exciting. New plots, bonuses, and series mean a lot of new content to try out, and this is just the start. Live-ops development of Crazino – including Puzzles, Bingo, Grand Album – and will bring even more updates in the future, such as narratives with old-time character favorites in new depictions. Besides Amazon Fire TV, the game is also available on other CTV platforms like Roku and Android TV, as well as on Android devices.
Following the Crazino update, Playcent Games has also released the all-time classic, Solitaire, this time on CTV screens. The game was released in April, 2023, and features multiple difficulty levels, as well as permanent bonus system to help to progress the game.
To make the customer experience even more fascinating, Solitaire offers numerous boosters, power-ups, big welcome and hourly bonuses, and adventure maps to track your progress. Solitaire supports not only game controllers but the Fire TV voice remote instead, providing accessibility for the users of the platform. The game is still in beta, so expect even more features to be added in the near future.
With the expansion of its game portfolio, Playcent Games team intends to enrich the CTV industry with high-quality games. As CTV gaming is still in its early stages, demand for high-quality content greatly exceeds supply. Social casino games are the perfect genre to fulfill these needs, as they combine the simple gameplay that is necessary for the CTV format with the feeling of excitement from winning big prizes.
"We focus on quality first and foremost", says Platonenko Nikita, the CEO and co-founder of Playcent Games, – "We take our time to deliver fascinating experiences to our users. Diversity is important, too – we try to cover several platforms simultaneously to meet the demands of as many people as possible. Our priority is to be sure that our users can relax, win, and enjoy all at once".
The release of Solitaire is seen as just the first step in the expansion of Playcent Games line-up, and more games are already being developed for future releases. In the meantime, both Solitaire and Crazino will receive regular content and quality-of-life updates.