How to play games on Smart TV?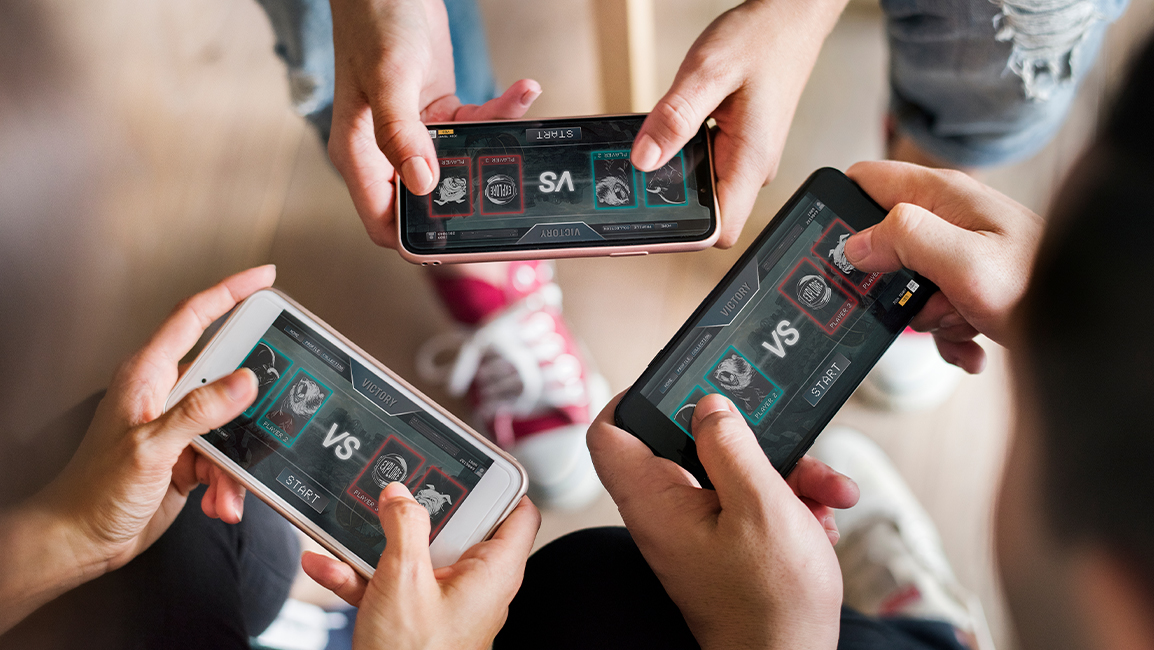 Many people like to spend their time playing video games, but AAA gaming is a costly endeavor. To play modern video games, you often need to buy a console or high-end computer (or both). After that, you need to buy the game, for $60 on consoles or $30 on a personal computer. However, many people already own smart TVs, and they ask the question: "Can I play games on my smart TV?". The answer is yes – you absolutely can play video games on your smart TV.
This article will describe how to access android games and play games from your steam account on smart TVs.
Built-in games on Smart TV
The vast majority of smart TVs on the market operate using Android. Thus, there is a big chance that you have access to hundreds of free games via Play Market. You will play games on your smart TV, similar to a smartphone or tablet. Play Market has many games to play on smart TV, many of which originated on consoles or PCs.
In recent years smart TV manufacturers started to partner with streaming services like GameFly and Steam to stream AAA games to smart TV. Besides that, you can access your Steam library and play games from your library or buy new ones. However, this mainly works with Samsung Smart TV, and this is a chance that you will not have a streaming feature. 
Exciting Free Games for Your TV: Crazino
Crazino is an excellent example of a social casino where users can play without investing real money like in traditional casinos. They use in-game currency instead. As of today, 16 attractive slot machines with various popular themes are offered.
Crazino is a chance to feel yourself in Las Vegas, Hogwarts, or even underwater swimming with the animated sea inhabitants. Burger Chef Deluxe, Wealth of the Abyss, Lucky Wheel – these and other options are available once you download Crazino on your Smart TV.
Although the slots are designed for entertainment purposes only, and players do not win real cash, Crazino still offers a great experience in return. Each user can count on an awesome welcome bonus. Players also receive cool in-game rewards daily, as well as access to new levels and exciting tournaments with even more prizes. To start your journey, it is enough to:
Switch on your TV.
Connect your Roku device to your television.
Open the menu and pick Search Channels.
Find Crazino on the list and choose it.
Select Add Channel.
Press OK.
That is how you download Crazino to your device. You can embark on an amazing journey without leaving your sofa. Check top free online slots by installing Crazino now! Get a discount using this promo code (CRAZI-1212) today.
How to access your Steam library from Smart TV
The previous section mentioned that some smart TVs could stream games from different streaming services right into your smart TV. However, there is a problem. What to do if your friends come over, and you want to play Fifa, Mortal Kombat, or other cooperative games? Perhaps you own a high-end PC and want to play certain games on the bigger screen?
HDMI cable
One option is to get a long HDMI cable and run it to your smart TV. However, this can be impractical, and the cords can be inconvenient to run in your house or apartment. You can move your PC closer to the smart TV, but this creates additional problems that you can easily avoid using the second method.
Steam Remote Play
Steam Remote Play allows users to launch games on one gaming system and stream them to other PC, laptops, smart TV, tablet, or smartphone. You just need to connect your device to Steam via the link, and you can play games. Besides that, you can invite your Steam Friends to participate in local co-op sessions remotely without the need to own or launch the game themselves. Your friend can play games on smart TV while another is participating in that exact game on your PC. The absence of cable creates the need for high-speed internet and a high-end pc to stream games to your smart TV.
Steam Remote Play is a great feature that allows you to play co-op with friends who can't afford expensive PCs or buy brand-new games. You can play games on your big smart TV while sitting on the comfortable sofa instead of the chair with no need for additional cables. However, this feature will not work if you have slow internet or a low-end pc. Your games will take too long to load, and there will be no advantages playing on smart TV compared to playing on pc.
Conclusion
Televisions had had a long evolution from wide black boxes to sleek and minimalistic while increasing image quality and offering additional features. We hope you find this article useful when figuring out how to play games on your smart TV.